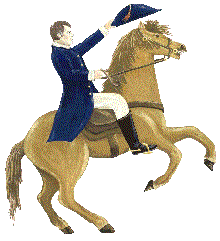 Discount Price - North Cyprus Properties
The Nebula Bungalow is used as an example. The usual price is £96,000. A 5% discount reduces the price to £91,200.
Stage 1 An initial payment of 50% is made on exchange of contracts - £45,600.
Stage 2 A payment of 40% upon completion of the concrete columns and frame - £36,480.
Stage 3 The final payment of 10% when the keys are handed over - £9,120.
The legal process and associated costs are similar to Model 1 above, namely –
The Purchaser makes the First Payment to a nominated UK Accountant's client account.

Upon receipt of an executed contract, drawn up by the company's solicitor in North Cyprus, the funds are released to Wellington Estates.

The Purchaser's solicitor makes an application to the Council of Ministers for registration of property ownership.

The Purchaser receives monthly progress reports and pictures of his villa.

Upon receipt of Ministerial approval, the Company solicitor will transfer the land to the Purchaser at the discount price..
Based on the current and expected rise in North Cyprus Properties, this is an extremely attractive discount price. On a conservative estimate of house price rises at 12% per annum, a property purchased in March 2010 at the special discount price of £91,200 will appreciate as follows –
| | | |
| --- | --- | --- |
| Market Price | Value after 12 months | 24 months |
| £96,000 | £107,520 | £120,422 |
In fact the Purchaser will have paid £91,200 and made a capital gain of £29,222 over 2 years. For most people, this North Cyprus House Sale is likely to be one of the best investment thet have ever made. Alternatively, the property can be sold on or flipped during the construction stage.
Please note that this discount price offer is only available for customers who deal direct with the UK agency office.
Look at our Prices Page