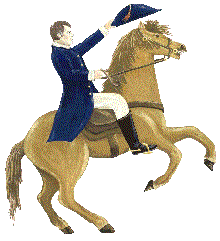 Review of North Cyprus Properties
North Cyprus is often referred to as the 'Last Jewel in the Mediterranean'. The island enjoys a typical East Mediterranean climate of long hot summers and a short winter season. The north of the island is generally accepted to be the least unspoilt area of the Mediterranean and has a wealth of natural features, including uncrowded beaches and panoramic mountain views.
The island is currently split along an east to west line. North Cyprus has several major towns. These are Nicosia, Kyrenia, Famagusta and Guzelyurt, of which Kyrenia is the main tourist area and boasts a significant expatriate British community in addition to seasonal tourists. The renowned Karpaz peninsula to the north east of the island is an area of outstanding natural beauty. It is also underpopulated and devoted mainly to subsistence agriculture.
Following the referendum of 24 April 2004 in which a majority of the North Cyprus electorate voted in favour of joining the EU, the US and UK governments have begun to promote initiatives which are designed to improve relations and trade links between the North and South, and are reviewing the Annan Plan for the reunification of the island.
At the same time, the growing strategic importance of Turkey to the US, UK and NATO has provided a further impetus to the economic development of North Cyprus. It is therefore likely that North Cyprus will either gain EU membership as part of a united Cyprus, or when Turkey joins the EU in several years time. In the meantime, international funds will assist in the realisation of several infrastructure projects. This will assist the capital appreciation of North Cyprus Properties.
During December 2004, the EU agreed to commence accession negotiations with Turkey. These talks commenced in 2005, under the chairmanship of Mr Tony Blair. Mr Jack Straw was the main UK negotiator and his performance was impressive, especially in the face of strong opposition from other member states, led by Austria. The accession negotiations have now moved forward into several sub groups.
The present moment offers a window of opportunity to purchase North Cyprus Properties in the north of the island while prices remain currently at some 50% less than Southern Cyprus and some 60% less than the Spanish Costas.
<! Start of StatCounter Code - wellington estates->