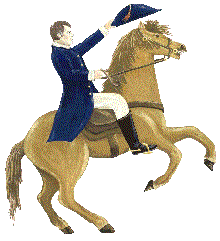 Stage Payments - North Cyprus Properties
A Reservation Fee of £2,000 is paid on a nominated villa for a 14 days reservation. This fee is deducted from the first payment of 15%.
Stage 1 A Deposit of 15 % secures the villa. A contract is drawn up by a North Cyprus solicitor in your favour. The Purchaser's solicitor makes an application to the Council of Minister for registration of property ownership.
Wellington Estates will -

Layout the plot
Dig foundations and pool
Concrete foundations and pool
Erect reinforced pillars and frame
Stage 2 A Stage Payment of 25% falls due at the start of brickwork
Wellington Estates will -

Complete the brickwork, build pitched roof
Render and insulate pool
First fix of electricity,
Layout of plumbing
Complete the structural carpentry
Stage 3 A Stage Payment of 27% falls due at the start of plastering.
Wellington Estates will
complete the plastering, lay wall, floor and pool tiles
Stage 4 A Stage Payment of 25% falls due at the start of installation of the kitchen cabinets
Wellington Estates will
Complete the kitchen, bathrooms, bedroom furniture, electrical, plumbing and carpentry fitments, decorations and painting.
Stage 5 A Final Payment of 8%, less the Reservation Fee, falls due when the property has been completed and the keys will be handed to the Purchaser.
The property is transferred to the Purchaser with an individual Title Deed and he will be liable for Stamp Duty.
The Purchaser of property is required to use a local solicitor, whereas the vendor does not require legal representation. This means that a Purchaser can, should he so wish, instruct the Wellington Estates solicitor who is fully familiar with the history of the land as he undertook extensive searches on the title at the time when Wellington Estates bought the site.
Additional Costs are –
Solicitors Fee, using Wellington Estates solicitor £ 800
(Alternatively, should you instruct a different solicitor, our estimate is £1,000)
Transfer Fee 3.25% - This will be based on a Land Registry Valuation, which is usually considerably less than the market price
VAT at 5% of the sales price - This is likely to be around £4,000.
Full details of additional costs including North Cyprus Property Taxes.
Please note that the Stamp Duty and VAT cost fall due when the title deeds are issued and transferred to the customer. This can only take place after permission has been granted by the Council of Ministers, which is often some 2 years after the customer has moved into the property.
This Stage Payment model is similar to the established practices of Estates Agents in respect of North Cyprus Properties, and the properties are available for purchase from selected Estate Agents.
Buying property by Stage Payments is a popular strategy for making money in a rising market.

<!- Start of StatCounter Code -->