! - this was library -->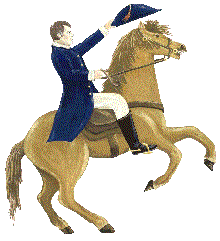 North Cyprus Building Plot
We are delighted to be able to offer clients fully serviced building plots !
Purchasing your own North Cyprus building plot has only recently been possible due to a change in the planning regulations of TRNC. Previously a customer had to wait until a builder had finished a development before individual title deeds could be issued to his customers. The new regulations mean that a builder or developer can parcelise a site, prior to constructing any properties, and sell plots with the benefit of individual title deeds.
These individual title deeds refer to a plot of land that is usually serviced with mains electricity and water. The site infrastructure is also normally in place including the road. The road can either be tarmac or block pavers. Some builders will also have marked out the individual plots with boundary walls.
Once a customer has purchased a plot, then several options are available. He/she can design one's own house and instruct a builder to construct the property. More adventurous buyers may wish to consider a self build. Most buyers are likely to engage an architect to formalise their house design and then select a builder.
Our main property designs can be looked at via our Home Page.
Wellington Estates have a number of fully serviced building plots. We also offer customers the free use of all our existing property designs, at no charge. In addition, customers can make modifications to our designs in order to suit their individual preferences. We will also construct the property for you, if you wish. Alternatively, you can contract with a builder of your choice.
We have 3 sites available with individual title deeds for fully serviced building plots.
KARSIYAKA MEADOWS
A mature site with 16 completed properties and 2 vacant building plots. The vacant plots are being sold with individual title deeds and boundary walls.

KARSIYAKA BAY VISTA
A new site with 1 completed property and 7 vacant plots. The vacant plots are being sold with individual title deeds and boundary walls.

VOGUE BEACH VIEW
A site with spectacular sea views in a location where no further development is being allowed.

UK Sales Office 01446 760105 mail@wellestates.com
© Wellington Estates Ltd. - 17 September 2018